Japan
Japan Travel Guide: Transportation, Weather, Festivals, and more
Japan is a place located in Asia, and owns a famous impression of beautiful scenes and friendly nationals with great politeness. In the following paragraphs, we are going to introduce basic concept of "how to live in this pretty country in Asia" – Japan.
When it comes to traveling to Japan, the very first topic of Japan travel guide is the transportation. Japan has four main international airports — Narita, Haneda (near Tokyo), Kansai (near Osaka) and Chubu (near Nagoya).
If you travel to Japan and stay in Tokyo, you can choose to land in Narita International Airport or Haneda Airport. If your Japan tour guide leads you to Osaka, then Kansai International Airport would be the best choice for you.
Public Transportation
After landing in Japan, you may wonder how you could go to the places on your Japan travel guide. There are several ways for you to enter into the city center or tourist sites. The most convenient way is Shinkansen (新幹線) — the most rapid transportation which also known as "bullet train". Upon taking certain train system, you are free to use Japan Rail Pass (JR Pass) which is exclusively for foreign visitors.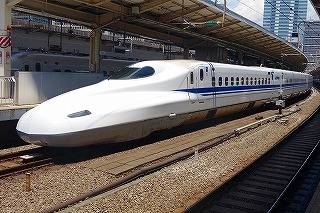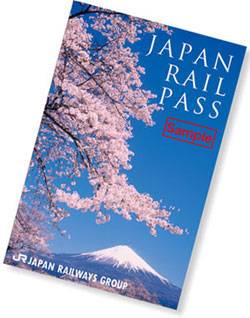 Living Costs
Currency rate: USD$1 = JPY¥112.8
When you are planning your Japan travel guide, the currency and price level is quite important for traveling a foreign country. Here we are about to show you the basic concept of Japan local price. The currency of Japan is Japanese Yen. The average price of a cup of Italian coffee is about JPY260, and when it turns to the elegant hotel the coffee would be JPY600. So, the consuming level would depend on the place you travel to Japan. Those bigger cities like Tokyo or Osaka the cost would be 20% higher than those remote countryside, including the 8% consumption tax.
Weather in Japan
One of the most important thing on the Japan travel guide for your unforgettable travel to Japan is the Japan weather information.
Take the biggest city, Tokyo, for example. In winter season, the temperature is from about 1.8 °C to 10 °C, and it could be from 23.9 °C to 31.6 °C in summer.
Seasons good for your travel to Japan
Still wondering when you could plan a perfect travel to Japan? Here are some suggested Japan travel guide for each season with the greatest Japan weather for vacation.
Spring (Mar-May)
Suggested Places: Okinawa, Shizuoka, Tokyo, Kyoto, Nara, Osaka, Himeji, Kumamoto, Okazaki, and Hokkaido.
Summer (Jun-Aug)
Suggested Places: Karuizawa, Nagano, Okinawa, Kamakura, Hokkaido, and of course the Mount Fuji.
Autumn(Sep-Nov)
Suggested Places:Kyoto, Osaka, and Nara.
Winter(Dec-Feb)
Suggested Places:Hokkaido, Hakone, Historic Villages of Shirakawa-go, and Gokayama.
By the way, the difference among areas of Japan is quite great. It is suggested that looking up your specific travel sites' Japan weather before departure of travel to Japan.
The Mount Fuji is a must-go in summer of Japan, because summer is the best season for Fuji mountain-climbing. The proper period of suitable Japan weather is from early July to late August, which is known as official climbing season. The best spot for Fuji mountain scene is Lake Kawaguchi, where you could see the lake reflection against the magnificent mountain. But be noted that investigate the weather carefully for perfect photo of this famous view.
Japanese festival
【Otaru Snow Light Path】
This Japanese festival is the most representative event in winter. In the nights of February, there would be thousands of shining snow lights brighten up the Otaru canal and The Site of Temiya Line, which blinks on the canal water like shining stars on the ground. The Otaru Snow Light Path Japanese festival is the best place for romantic and sweet atmosphere, so if you are traveling with your lover, this would be surely on your list! If you have camera, it is suggested to bring your tripod with you. The beautiful and once-in-a-life-time Japanese festival is certainly worth to keep in memory!
The Voltage and plug type of Japan
The standard voltage for Japan is 100 volts, and the standard frequency is 50 / 60 Hz. The power plugs and socket are type A and B. If the standard voltage in your country is in the range of 220 – 240 V (as is in the UK, Europe, Asia, Africa and Australia), you need a voltage converter in Japan.
The Emergency numbers of Japan
Safety is a great point for traveling. As a result, it is quite important to remember the necessary phone call lest you should meet an emergency. The emergency call of police station is 110; fire and ambulance is 119; and there is an English line 3501-0110 for foreign guests. If you are unluckily run into an emergency event, don't panic. Look around for payphone booths, if there is one, you can press the red button on the payphone and dial emergency service number without insert coins. Be free to ask for help from your hotel or people around you, Japanese people are very friendly.
Official Language
There is only one commonly-used language, Japanese, in Japan. However, most people in Japan are adopted English lesson. If you need help from Japanese people, just keep your tone slightly slower and most people could understand. There are some basic greetings that you can learn for use when you travel to Japan:
We believe that you have the basic knowing of Japan travel guide and Japanese festival, now plan your next travel to Japan by our Customized page!